Marketing Manager
Make a difference as Marketeer in CM.com's France team. Aligning the strategy to the local market for the growth of our mobile marketing cloud.
Job description
We connect @CM.com
CM.com is a fast growing, listed, and global tech company. We offer over 40 software products to our customers, which you've probably already touched by receiving text or WhatsApp messages, buying tickets for festivals or while chatting via an AI chatbot for your support questions. We help create the ultimate customer experience for our customers to you, the end user.
All techy stuff, but we believe in people that make the difference. And that is exactly what our bright bunch of ambitious caring colleagues do. Every day. Together. Entrepreneurial people are the beating heart of our club. And this way, we can take on any challenge that comes our way. Our credo has been the same since the beginning in 1999: "Do what you like, do what you're good at, and contribute."
What You Will Do
You will work with the sales and customer success team in France. At our office Paris 9 (Richelieu Drouot). You will work closely with other international marketers and our central marketing team at our HQ in the Netherlands for sales enablement and alignment.

You will connect the dots between product, marketing and sales to provide valuable input and make an impact for CM.com. As a marketeer you're expected to be up to date about market and product developments and be alert to opportunities that arise.

As part of your role, you will collaborate closely with HQ to align the global strategy with the local market needs. This involves strategic planning and efficient management of local events, while also overseeing negotiations with local suppliers. A key aspect of your responsibilities will be optimizing the CM.com website locally, testing landing pages for performance marketing campaigns, writing engaging content to support your demand generation campaigns, and executing local campaigns, including translation and transcription services. Additionally, you will have the opportunity to conduct interviews and craft compelling customer stories tailored specifically to the French market. Your role will play a vital part in enhancing our brand presence and fostering meaningful connections with our local audience.

Job requirements

You connect with us, if you
Bachelor level of working and thinking, preferable a bachelor's degree in business administration, Marketing or another commercial field.
Minimum of 3 years of experience in a B2B Marketing role preferably for a SaaS/ marketing technology company.
LinkedIn, Google and Facebook Advertising experience is essential.
Experienced in content marketing, writing use cases, calculating Return on Investments
Experience interviewing and writing customer stories tailored to the FR market will be a plus.
As we work in an international environment, a high level of French and English will be required.
Availability: full time.
We like to work from the office, so living on travel distance from Paris. We do hybrid work couple of days a week.
Benefits of working @CM.com: During our Global Onboarding program we want you and all our other new Club Members to have a complete deep dive into the culture of CM.com. An exciting program will be waiting for you! To keep you connected with your colleagues we organize the global "Convention Weeks" in our headquarters in Breda filled with informative, practical, and fun activities.
Your salary is a given, 5 weeks holidays and if you need to travel we got you covered.
Meal vouchers and mutuelle taking care of at 100% by the company
You have the possibility to participate in our Employee Share Purchase Program and get a discount on purchasing company shares.
And if you want to develop yourself professionally we offer internal and/or external training courses like Udemy and the CM Academy. To promote knowledge sharing we organize different types of Meet-Ups with external speakers.
Ready to join the Club? Apply now!Yes! Apply via the company website and the assigned Recruiter will be in touch. Ready to join the club?
AND we are transparent, humble, and approachable regardless of age, culture, background, gender or religion e.g. Everyone is allowed backstage and allowed on the VIP deck, together.

What we offer
Challenging job
Work in an innovative and fast-growing company
The place to be
A pleasant and safe working environment.
Full of opportunities
Shape your own job with your skills
Team work
Work with motivated and entrepreneurial colleagues
CM Academy & CMBA
Grow through courses, seminars and education
Up to speed in no time
Onboarding and buddy program in the first weeks
Our Hiring Process
It's just clean and simple!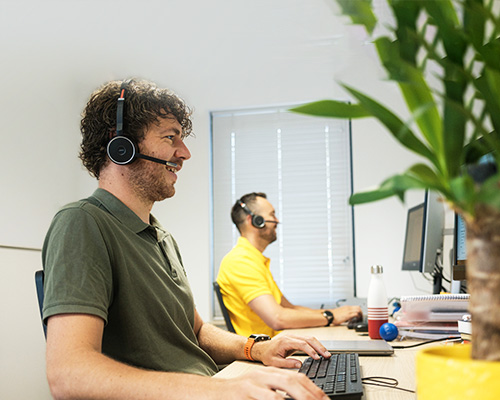 Step 1
Initial call
In our first call we would like to talk about your experience and motivation.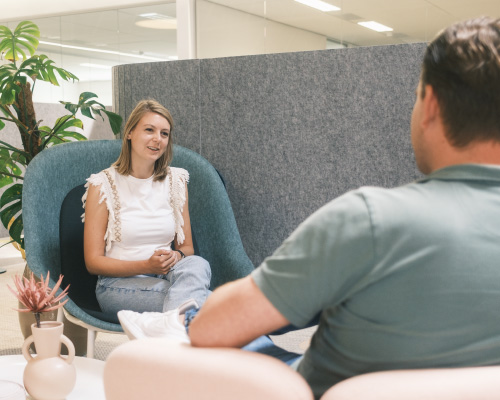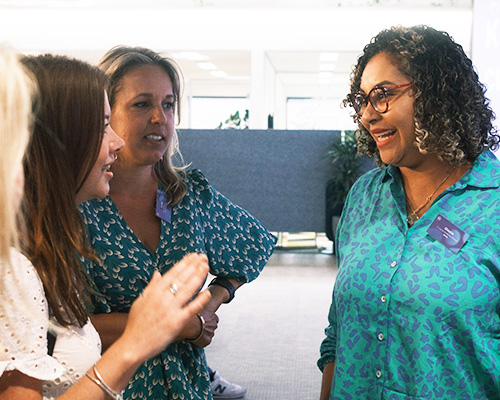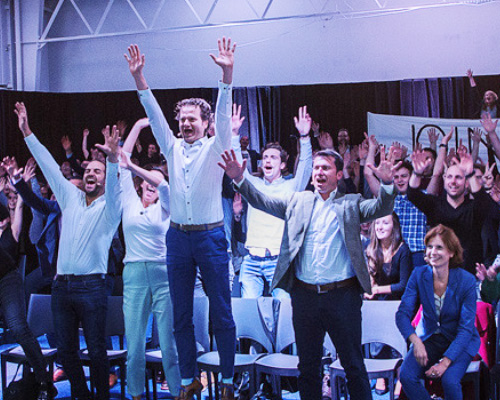 Questions? Reach Out To Me!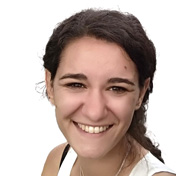 Sarah Rich Corporate Recruiter
Join the Club
Start the Conversation
We look forward to hearing from you!