SaaS Customer Success Manager
Are you passionate about SaaS and Technologies? Are you committed to driving higher adoption of our products and expand your portfolio? If so, we want to hear from you!
Job description
We connect @CM.com
CM.com is a fast growing, listed, and global tech company. We offer over 40 software products to our customers, which you've probably already touched by receiving text or WhatsApp messages, buying tickets for festivals or while chatting via an AI chatbot for your support questions. We help create the ultimate customer experience for our customers to you, the end user.
All techy stuff, but we believe in people that make the difference. And that is exactly what our bright bunch of ambitious caring colleagues do. Every day. Together. Entrepreneurial people are the beating heart of our club. And this way, we can take on any challenge that comes our way. Our credo has been the same since the beginning in 1999 : "Do what you like, do what you're good at, and contribute."
What you will do
You will be working at our SaaS Customer Success Team based at our Head Quarter in Breda.
As a Customer Success Manager, you will play a pivotal role in ensuring our clients derive maximum value from our solutions, achieve their desired outcomes, and ultimately become our brand advocates. Your primary focus will be to foster strong relationships with our clients, helping them realize the full potential of our products while expanding their usage and portfolio.
You will have autonomy to achieve business goals with your clients and grow your portfolio. The focus will be mainly ecommerce and travel companies from mid-market to enterprise level. You will be the main point of contact and a business coach for your clients.
In addition, you will be involved in the ongoing review of the department's processes, with a strong focus on continuous improvement where you will be able to contribute your ideas and perspective to move the team forward in a better way if possible.
Job requirements
You connect with us, if you
2-4 years of experience in customer success, account management, or a related role in the SaaS industry.
Exceptional communication, relationship-building, and interpersonal skills. To build loyalty and ensure a good relationship with customers. Furthermore to have a good relationship with colleagues and other stakeholders involved.
Strong analytical abilities to identify opportunities for portfolio expansion.
Proven track record of driving higher product adoption and improving customer satisfaction.
Experience with Salesforce & Totango is a plus.
Self-motivated, results-driven, and customer-centric mindset as You will have the autonomy to find the best solution to your customers' complex needs.
Fluent in Dutch as customers will be mainly Dutch. A good level of English will help you to maintain good relationships with colleagues as we are an international company with a multitude of languages and cultures.
Are located within travel distance to our HQ in Breda.
Benefits of working @CM.com
During our two week Global Onboarding program we want you and all our other new Club Members to have a complete deep dive into the culture of CM.com. An exciting program will be waiting for you! To keep you connected with your colleagues we organize several events in our headquarters in Breda filled with informative, practical, and fun activities. Furthermore we come together as a club during the Friday afternoon drinks, and our Healthy Free office breakfast and lunch.
Your salary is a given, and we offer a pension plan of 8% of your monthly salary, 25 holidays, holiday allowance and if you need to travel we got you covered.
You have the possibility to participate in our Employee Share Purchase Program and get a discount on purchasing company shares.
And if you want to develop yourself professionally we offer internal and/or external training courses like Udemy and the CM Academy. To promote knowledge sharing we organize different types of Meet-Ups with external speakers.
Ready to join the Club? Apply now!
Yes! Apply via the company website and the assigned Recruiter will be in touch. Ready to join the club?
AND we are transparent, humble, and approachable regardless of age, culture, background, gender or religion e.g. Everyone is allowed backstage and allowed on the VIP deck, together.
What we offer
Challenging job
Work in an innovative and fast-growing company
The place to be
A pleasant and safe working environment.
Full of opportunities
Shape your own job with your skills
Team work
Work with motivated and entrepreneurial colleagues
CM Academy & CMBA
Grow through courses, seminars and education
Up to speed in no time
Onboarding and buddy program in the first weeks
Our Hiring Process
It's just clean and simple!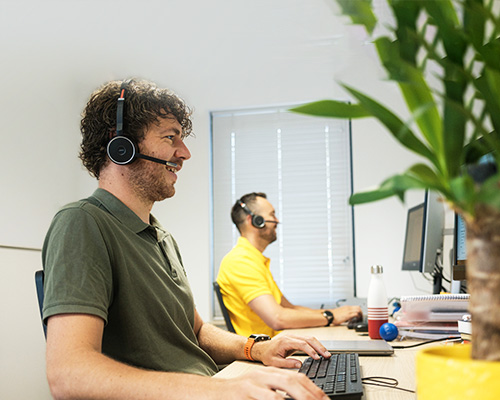 Step 1
Initial call
In our first call we would like to talk about your experience and motivation.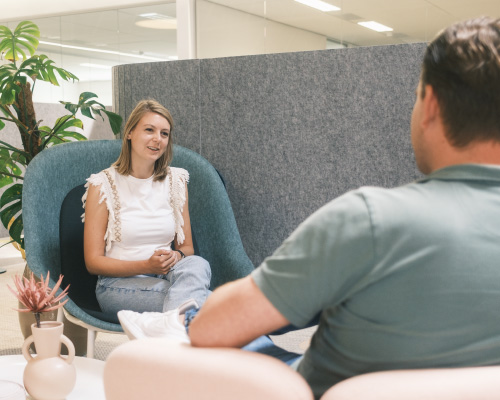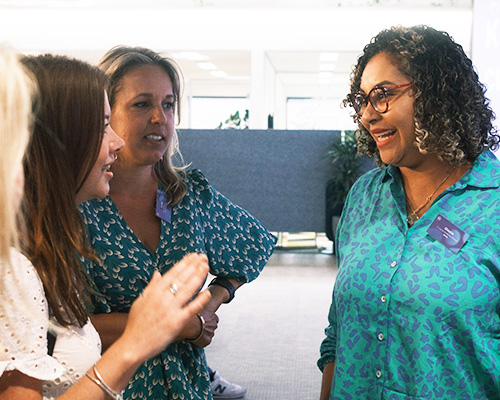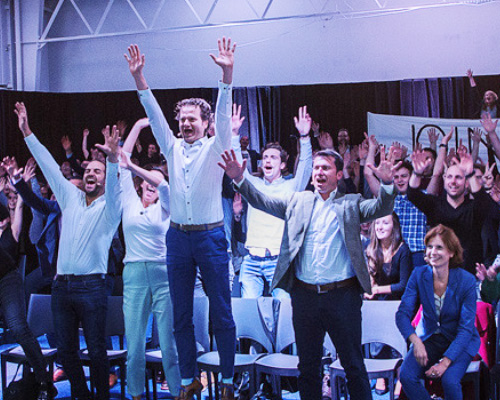 Questions? Reach Out To Me!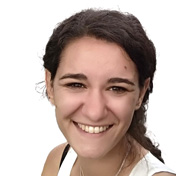 Sarah Rich Corporate Recruiter
Join the Club
Start the Conversation
We look forward to hearing from you!